You have a lot on your plate. How do I know? Because I do too.
I'm a working mom. I have a 5-year-old and a soon-to-be 3-year-old. And I run an entire organization at my job.
I got a lot on my plate because I want to kill it at work and I want to be an awesome mom. I want to be an amazing wife, and I also want to be my best self.
I want to be my best Whitnee and I do that by following these 3 (not-so-easy) steps.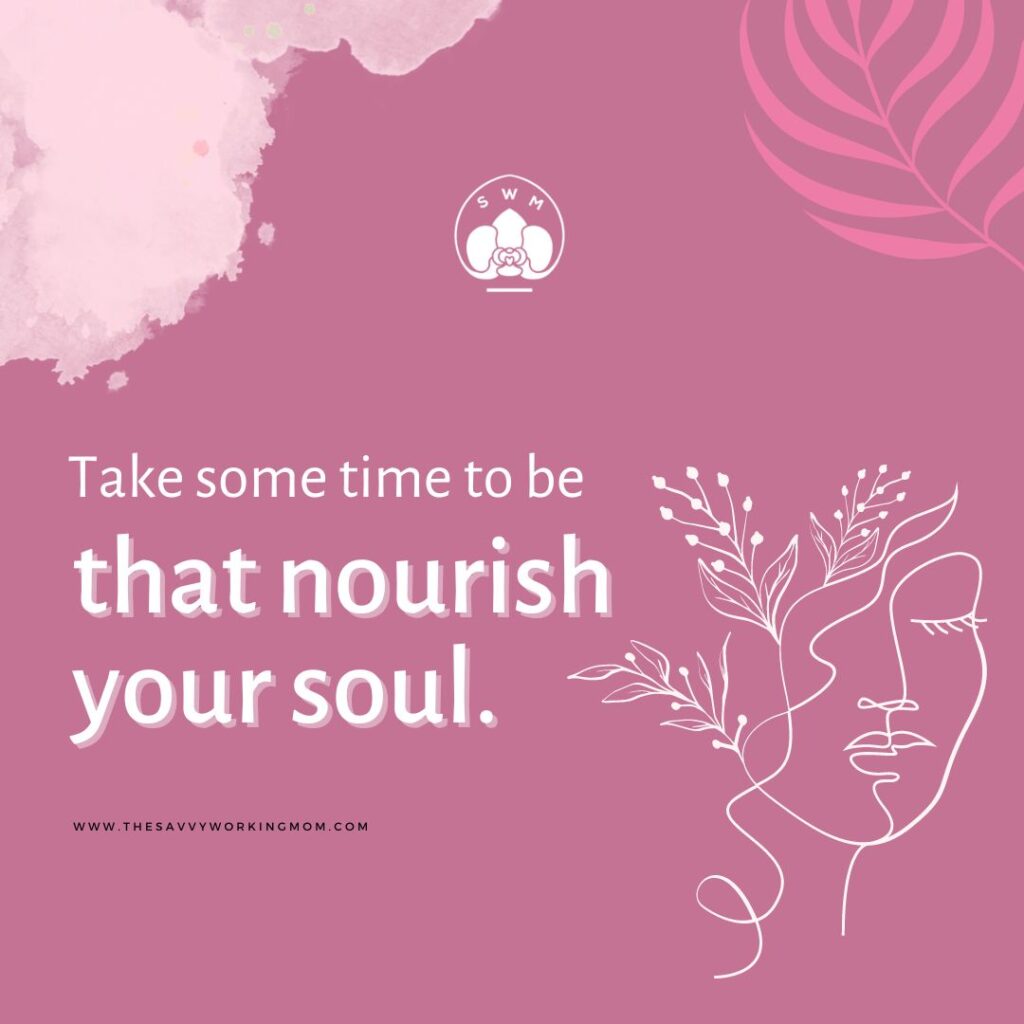 Take some time to be that nourish your soul.
1. Take care of yourself.
Yes, I'm putting self-care at the top of the list. Taking time to do things that nourish my soul and make me feel good helps me show up so I can be my best self with everyone that I'm around.
It's always good to remind ourselves that self-care is not selfish. It's smart. It's what you need to do to actually be able to deliver.
2. Set boundaries.
Everyone's coming at you from all directions. Whether it's your kids, your partner, your colleagues at work, people in your community – everyone needs something from you.
That's okay. They can need it from you, but it doesn't mean you have to give it.
You need to have priorities. Be clear on what it is that you want and need in your life, and then set boundaries so that you can focus on those priorities.
3. Find a community.
Find other women who are out there doing their best.
If you want to feel like, "I'm a boss mom. I'm getting it done. That's what I want to do," look for other women who show those.
Find them online. Find them in your local community.
Find other women that you can have around you to commiserate with, to high-five with, to cheer you on as you go through life, because you know it's not easy going through all this alone.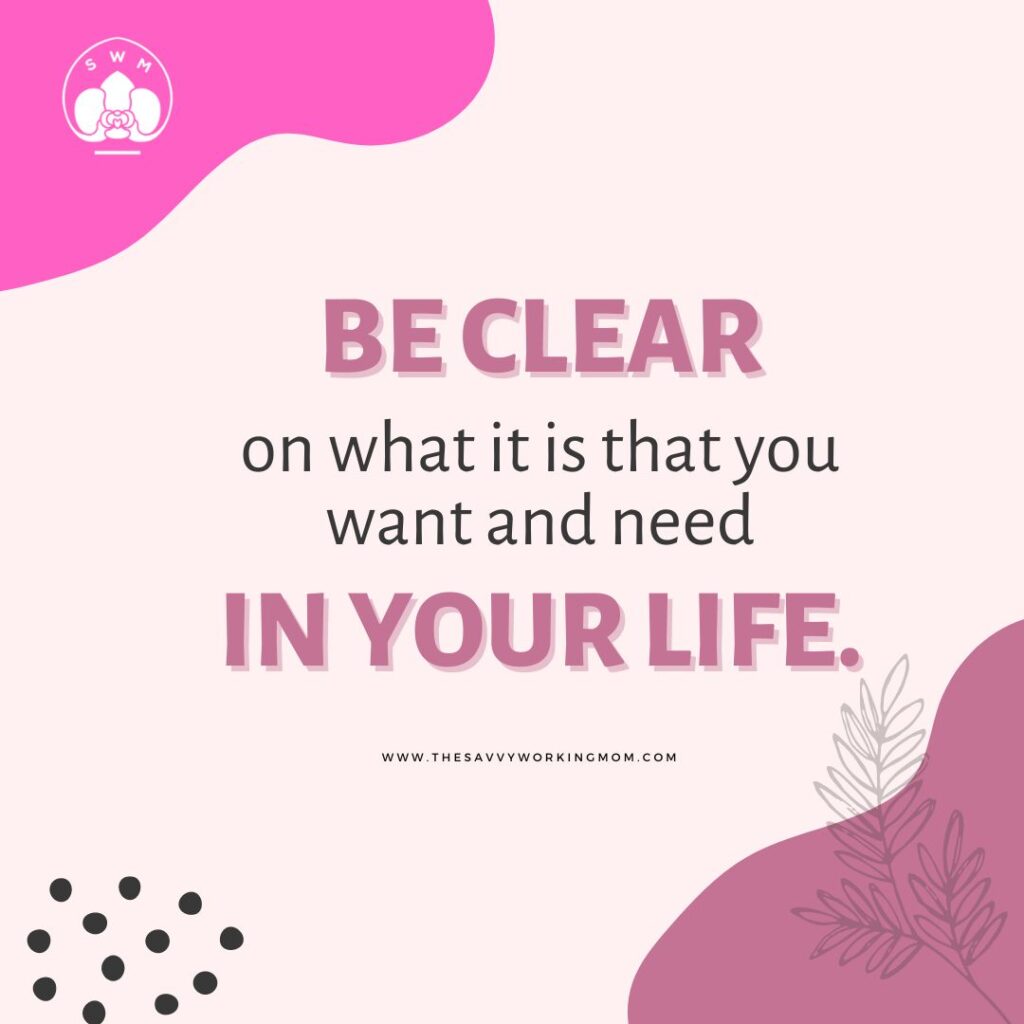 Be clear on what it is that you want and need in your life.
These are the 3 things you need to do if you want to thrive in life as a working mom. When you take these steps, you are going to be set up to succeed, achieve, and live your best life.
If you want to hear more from me, you can check out my podcast, The Savvy Working Mom, anywhere podcasts are available!