Keynote Speaking by Whitnee Hawthorne
Inspire your audience to achieve better work-life harmony, increase employee engagement, and empower caregivers in the workplace.
"You applied performance art to a talk for corporate and you did it flawlessly. You are power. You are beauty and grace. Sharing your powerful message is truth. Thank you."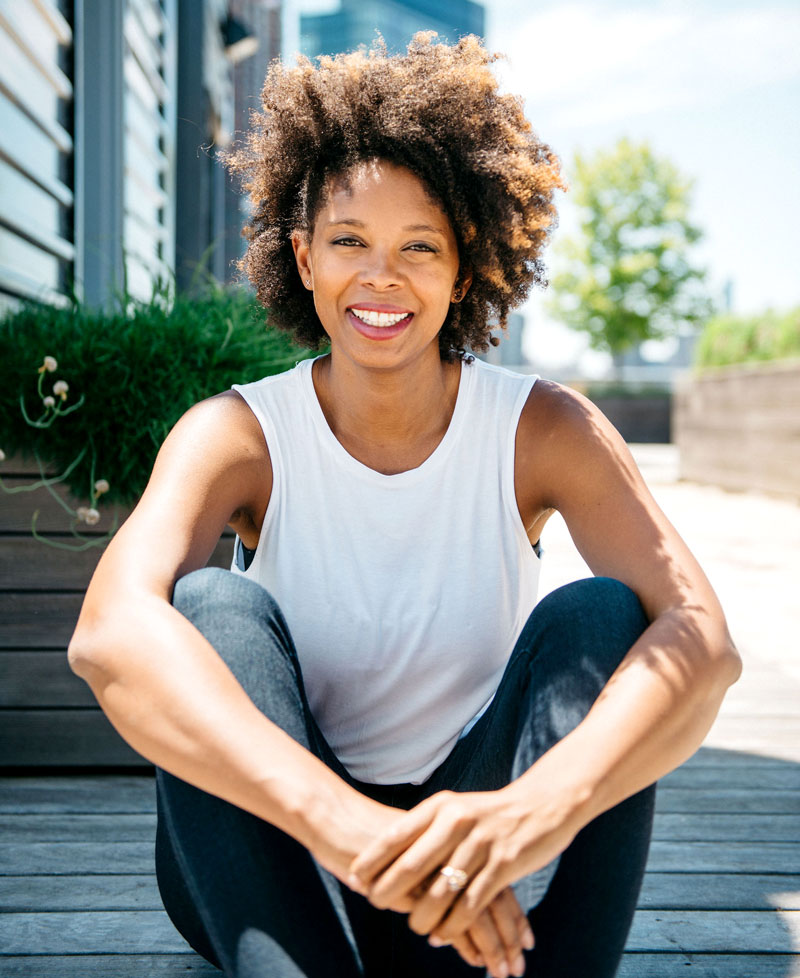 Professional speaker… author… certified coach… Fortune 500 executive… productivity expert… successful entrepreneur… self-care advocate… passionate mom and wife… Whitnee Hawthorne is a woman with many hats.
When you meet her, it is clear that Whitnee is a leader at home, in the office, and in her community. She has inspired women's groups, start-ups, and Fortune 500 companies with her presentations on powerful topics including: achieving work-life harmony, improving productivity, increasing employee loyalty and engagement, and helping caregivers thrive in the workplace.
Whitnee leads by example and loves to inspire aligned action in others. She teaches her audiences steps they can take right now to increase their productivity, grow their confidence, and bring more joy to their lives.
With broad experience working with women from all over corporate America, Whitnee's presentations will resonate strongly with caregivers and leaders alike. Book her today to bring a relevant, fresh perspective to the age-old challenge of balancing work and home as well as actionable strategies on how to drive engagement, foster loyalty, and best support employees in a holistic way.
Whitnee only accepts 15 invites to speak a year. Extend your invitation here.
Your Guide To More Great Days
As a parallel to Whitnee's popular self-paced online course More Great Days: How To Shine as a Busy Mom, this presentation focuses on the 5 tenets working moms need to develop for a fulfilling and joyful life.
Audience members will walk away ready to act in areas of:
Mindset to gain clarity and insight on how to better prioritize each facet of their lives
Time Management with goal setting, productivity, self-advocacy, and simple systems that provide real-life relief
Career Advancement so they can move forward in their careers without compromising other areas of their lives
Self-Care and how it plays an integral role in their sanity, success, and ability to show up
Influence and how to get the support they need from those around them
By the end of this presentation, audience members will be ready to fully engage in every area of their lives. Empower them to live more great days today!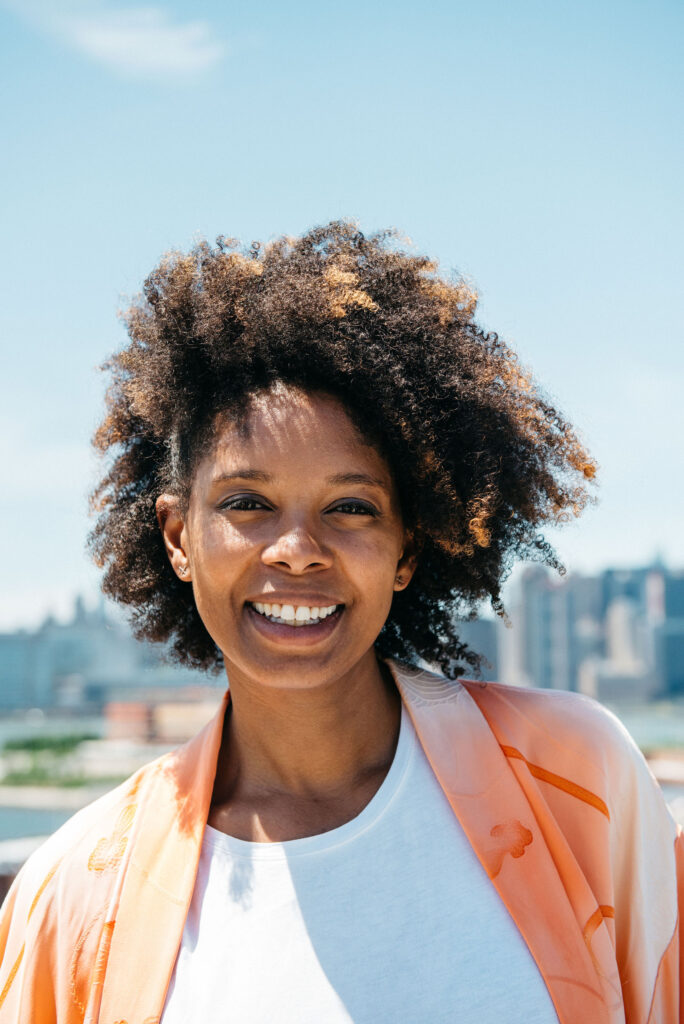 How To Get Ahead Without Staying Late
This presentation was designed specifically for professional women in corporate America. Though it may feel like a successful career only comes with the sacrifice of a life outside of work, Whitnee offers specific, actionable steps to working moms wondering how to advance their careers without compromising their most important relationships.
Attendees will walk away ready (and excited) to act today by:
Skillfully self-promoting without sounding arrogant
Using gratitude to shift their perspective and that of everyone around them
Replacing "sorry" with "thank you," to create major impact with a minor change
Creating allies and shining in the eyes of their boss and other senior stakeholders
Using down-time effectively to create rather than deplete energy
Each audience member will leave feeling empowered, motivated, and ecstatic to be back in the driver's seat of her career.
How To Increase Profit and Improve Society
Created with corporate leaders in mind, Whitnee's goal with this presentation is to teach attendees how to best support the working mothers and other caregivers in their workforce. The end result? Happier employees, higher profits, and a healthier society all around.
After attending, leaders will be ready to act with confidence as they:
Create a company culture that empowers and supports caregivers
Cultivate higher employee engagement and satisfaction
Design programs that address each of their employees as a whole
Develop workplace champions who show up ready to deliver results every day
Identify 5 drivers of workplace burnout and learn how to mitigate them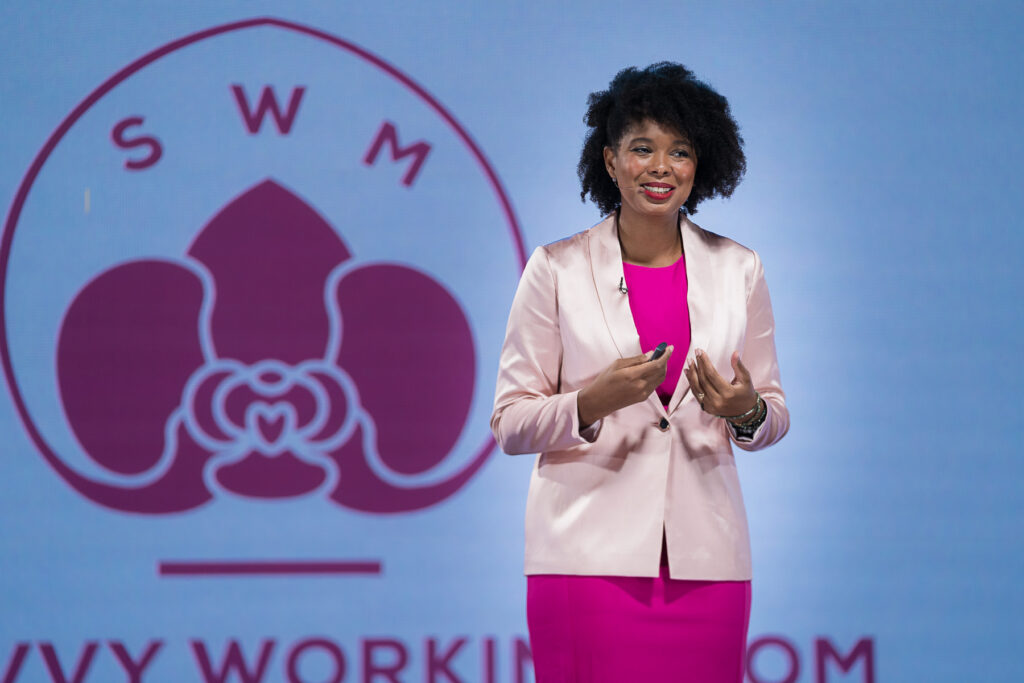 5 Reasons You Should Book Whitnee
"You've created something really important to address the needs of both the overextended caretakers in our workforce as well as the companies who want to better support them! I'm in deep appreciation!"
Whitnee only accepts 15 invites to speak a year. Extend your invite here.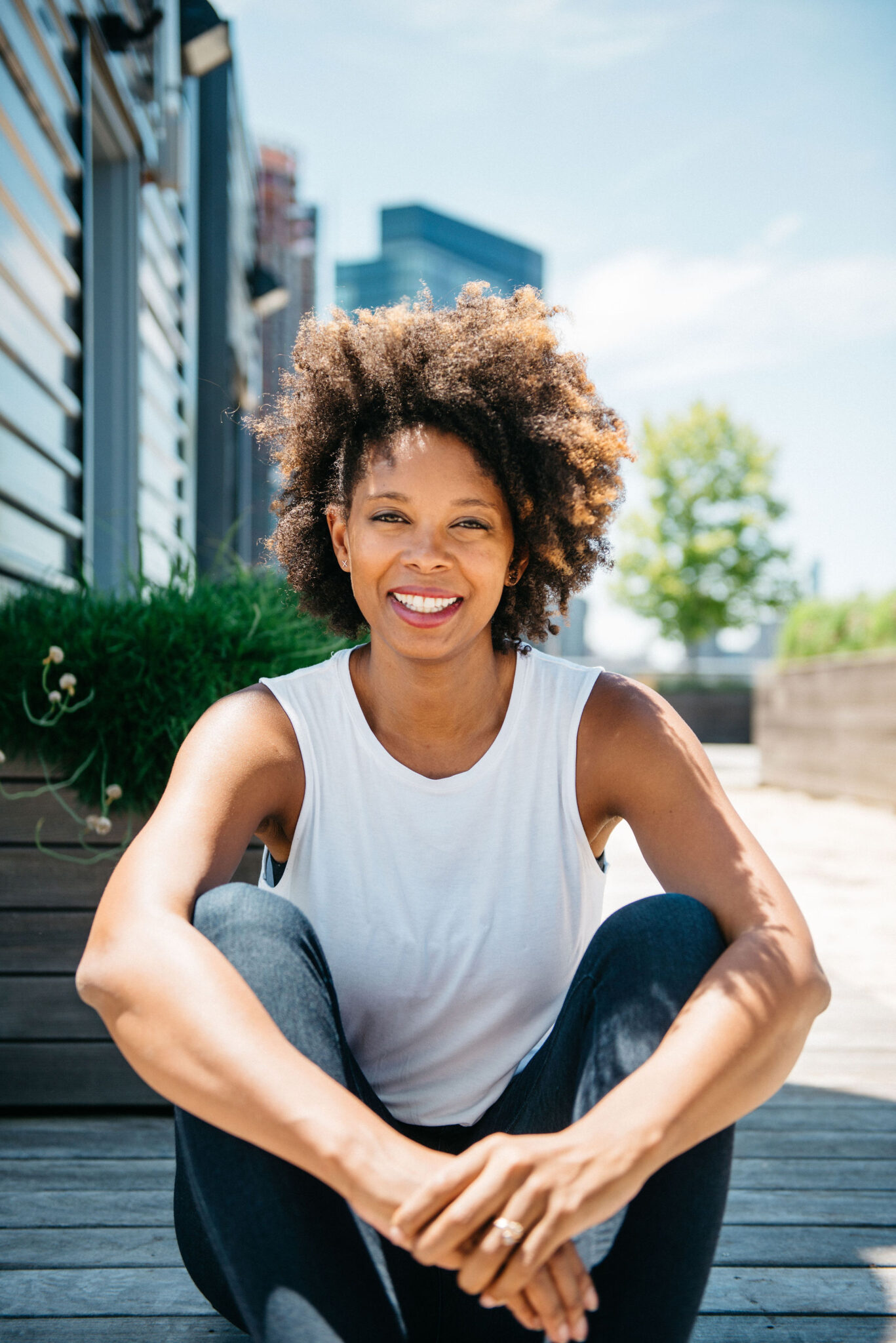 Fill out the form below to receive:
Pre-program Questionnaire

Rider and A/V Requests

Speaker Introduction

Full Biography
How would you like next week to be different?
A 4-step system created for working moms who want to shine in all 9 areas of life, clear their plates, and finally go after what they want — with a clear heart and a clear mind. 
Do you feel frustrated because this is the life you wanted, yet it's hard to find joy in each day? Do you feel stuck on a loop of going to work and taking care of your home and family? Do you seem lost and just going through each day on autopilot? Are you thinking is this all even worth it?
I also went through this, and I can tell you YOU CAN GET UNSTUCK.
You can wake up excitedly each day and ready to get things done. You can excel in your work while being present around your family. You can make time for yourself and do things you enjoy. You can go to bed each day feeling accomplished and happy.
This is why I created this FREE easy-to-follow course, to help you live each day more purposefully and joyfully. In 4 days, for only 5 minutes each day, you can get unstuck and get moving on a path that you love.