Your Guide To Thriving In and Out Of The Office
"I just want to thank you so much. I am so glad I found your site and have been sharing it with my sister and working mom friends. Keep up the amazing work!"
70% of American mothers work.
Of those, 87% of working moms with kids under 21 bear the lion's share of parenting.
The Truth About Working Moms
You and I?  
We are the backbone of our society
.  We are simultaneously impacting the economy and raising the next generation, and the fact is,
when we thrive, all tides rise
. And yet, working moms such as yourself have very little support when it comes to excelling in all of your many roles… 
You feel overextended, but unclear on how or where to cut back, and you fear that doing so will negatively impact your success.
You're under constant pressure to choose between career and family, and often worry about whether you're making the right choice.
You're overwhelmed and stressed out by your never-ending to-do list, and you aren't even sure that the items you're crossing off will move you forward in the way you want.
That is, until now. Here at 
The Savvy Working Mom
, my goal is to help you gain clarity on the life you want and guide you in creating it. Being a working mom does not have to feel like one lousy compromise after another. Let me show you how to "do it all" AND live with joy and peace while doing it.
Find Confidence and Joy...
When it comes to success as a working mom, I have a fail-safe formula that will help you transform your life from one of self-doubt and constant overwhelm to one of peace and prosperity:
First, we delve into clarity and mindset

, as these two pieces will lay the foundation for your success.

Next, I teach you how to prioritize your time and energy

using the Shine, Manage, Surrender method. It's here that w

e'll discuss goal setting and time management.
Third, you'll learn some productivity and persuasion skills

, including my signature DEBAC method of managing your to-dos, and

the incredible power of saying "No."
Last, we make a plan for self-care

, to ensure you're always pouring from a full cup.
Whether you're ready for a complete overhaul and the extensive support that comes with one-on-one coaching, or you'd like to start with an online course that's self-paced and specific to the area you're struggling with the most, I am here to support you.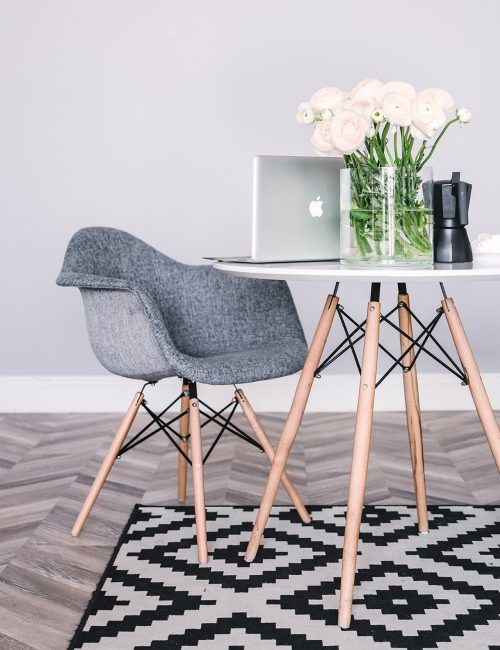 Begin Your Transformation Today
Self-Paced Online Courses
Designed for the self-starters out there, these courses are made to fit easily into your busy life. Each one focuses on important topics like self-care and how to say no. With access for multiple months, you'll have time to complete them at your own pace and even repeat the course if necessary to make sure you're able to implement it fully.
For the woman who is ready to go all-in creating better days for herself, I offer 1:1 coaching in 3-month increments. Choose between biweekly or weekly support, and gain access to extras like unlimited email correspondence, monthly group virtual trainings, and a like-minded community of high-achieving women.
Whitnee delivers powerful, actionable presentations on how to find harmony in life as a working mother, how to advance your career without sacrificing your relationships, and how companies can better support caregivers. She is a popular speaker at conferences and workshops as well as for start-ups and Fortune 500 companies.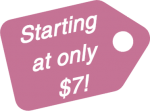 "Thank you so much for your email! OMG this is a go-to guide for my teen daughter right this minute... your email is a rose blessing!"
Real Life Relief Through Simple Systems
First, you'll fill out an application to determine whether you and I are a good fit for each other. In it, you'll share your current challenges, stresses, and goals, providing us with a baseline from which to begin our work.
Gain Clarity & Confidence
As you explore and define what you really want in life, I'll support you in creating a system and plan to get it.
You'll have my expertise and a group of women on a similar path on which to rely as you confidently begin to curate a life you love.
Thrive In and Out Of The Office
With your newfound clarity and confidence, your actions will be in alignment with the life you want and you'll no longer spend your time or energy on unimportant tasks. You'll feel great about the woman you're becoming as you move your career forward and strengthen the most important relationships in your life.
How would you like next week to be different?
A 4-step system created for working moms who want to shine in all 9 areas of life, clear their plates, and finally go after what they want — with a clear heart and a clear mind. 
Do you feel frustrated because this is the life you wanted, yet it's hard to find joy in each day? Do you feel stuck on a loop of going to work and taking care of your home and family? Do you seem lost and just going through each day on autopilot? Are you thinking is this all even worth it?
I also went through this, and I can tell you YOU CAN GET UNSTUCK.
You can wake up excitedly each day and ready to get things done. You can excel in your work while being present around your family. You can make time for yourself and do things you enjoy. You can go to bed each day feeling accomplished and happy.
This is why I created this FREE easy-to-follow course, to help you live each day more purposefully and joyfully. In 4 days, for only 5 minutes each day, you can get unstuck and get moving on a path that you love.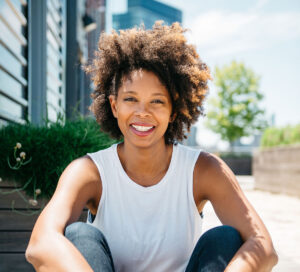 Whitnee Hawthorne is a professional speaker, author, and Fortune 500 executive. She founded The Savvy Working Mom as a platform dedicated to helping working moms thrive in every arena.
At the root of everything she does is the belief that working moms are the backbone of our society, and she wants to support as many women as possible in creating a vibrant, joyful life.
The latest from the Blog...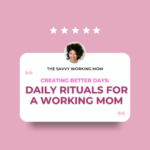 Do you ever find yourself not making the most of your day? Do you feel like you're not living up to your full potential – not showing up and delivering the way that you can?
Read More »