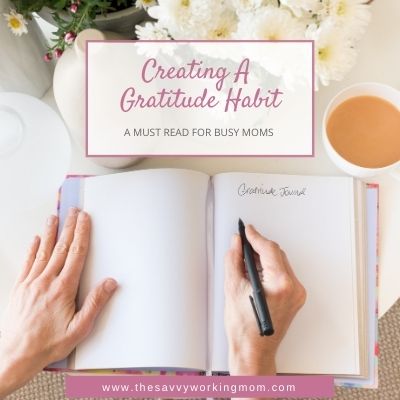 When your life is full of chaos and stress, it can be hard to find peace and joy. A sure-fire way to relieve the overwhelm and feel more collected and in control is to be grateful. It might sound crazy, but it's true. Gratitude is the key to inner peace and joy. It is how people who choose to be happy every day can stick with it, even in tough times. I want to share a few tips on practicing gratitude and how you make it a habit.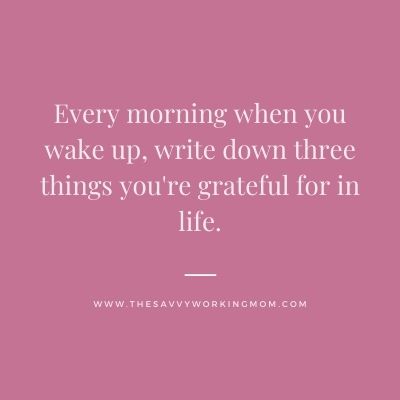 Write It Down
Every morning when you wake up, write down three things you're grateful for in life. They could be experiences, people, something that happened yesterday, things that you've achieved. Write those three things down every single morning.
Say It Out-loud
Every single night, before you go to bed, say out loud one thing that you're grateful for from that day – not from life overall, but specifically from that day. Every single day, find something to be grateful for, even on the crappiest days when you may not want to find something, or it may be hard to find something. Once you find it, say it out loud.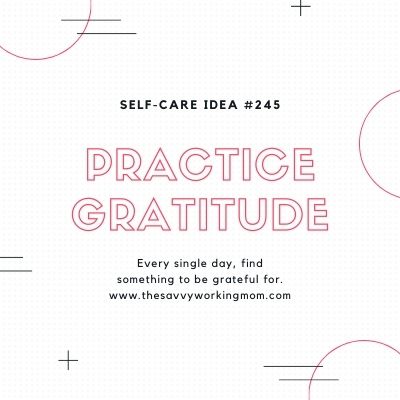 Share As A Family
The next is to make it a practice with your family. Together, collectively as a family, share something you're grateful for. Everyone picks one thing they are personally grateful for then share it with the rest of the family. This can be in person or via text on those crazy days.
Keep A Gratitude List
Write out a gratitude list and keep it with you. This is a list of all the things, the people, the experiences that you are most grateful for in life. Write them down and keep it with you. Write them down and make copies. Keep a copy at your office, keep a copy in your purse, keep a copy in your car, keep a copy by your bedside. Put it on the refrigerator, and look at it regularly to remember all the wonderful things that have happened to you, which will be happening for you. It's really important to do this because it's a lot harder to focus on gratitude when the going gets tough. So, if you already have that list written down, it will help you in the moment.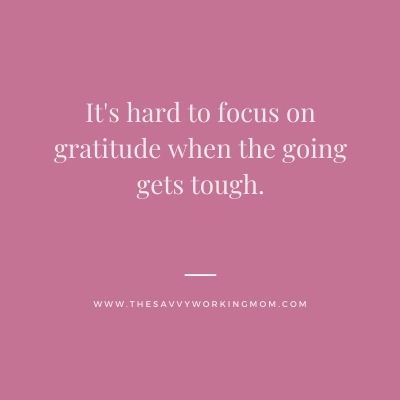 Take Action
You can make this a habit by choosing the one that seems easiest to you and start today, then commit to doing it for two weeks. Just two weeks, mama. Practice it every single day for the next two weeks. Write down on your calendar a little reminder, or put a prompt in your phone so that you don't forget. This is going to help you find more peace and joy. The first couple of days might feel a little weird or awkward, but just keep going. What do you got to lose?
For more tips on finding peace and joy check out, How To Find Inner Peace and Happiness as a Busy Mom.
Don't forget to sign up for my free resource library. You'll get free printable worksheets, workbooks, and checklists to help with goal setting, time management and self-care for busy moms.
Take action to start believing in yourself at How To Get Unstuck.