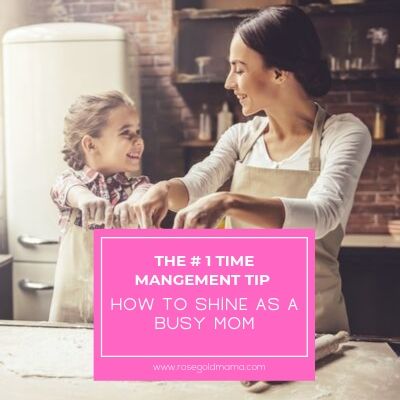 As working moms we have a lot going on. At times it can be overwhelming. Between feeding the family and keeping up with kids' activities, you also have to worry about deadlines and late night calls. Not to mention community activities and being social. Trying to shine in every single area of your life is setting you up for failure. The trick to better time management and joy for working moms is to be selective about where you want to shine and then put all of your energy into those areas.
Download the worksheet below to help you take action on this helpful idea.
Shine Manage Surrender
The Shine Manage Surrender (SMS)framework is a tool that can help you when you are trying to do it all and it's just not working. This framework will help you to cut down your to-do list. It will also help you to be more present and feel more energized.
It's a simple idea. Take a look at everything going on in your life and then decide which category it should go into.
Shine- Areas you want to excel
Manage- Obligations you can't let go
Surrender- Things to let go

Once you'd identified where you want to shine you can rearrange your time and expectations accordingly.
Shine
Shine is about who you want to be in life and where you should spend any extra time and energy. Think about the kind of person that you want to be. Where do you want to excel? Whose life do you want to sparkle in?
Maybe you want to be an a kickass manager, amazing cook and the most awesome mom. Great! Write it down.
Manage
These are your obligations. They represent the areas of your life that you can't let go of but don't need to shine in. Another way to say this is, you're ok with just being ok in these areas. For example, maybe, like me, you need to have a clean house but it doesn't have to be Pinterest worthy. Or you want to give back to your community, so you volunteer once in a while but don't have a weekly commitment. Maybe you want to support your kids in their activities but don't want a second job as kiddie chauffeur so you limit the distance related activities. Write down the areas you want to manage.
Surrender
Ah, the sweet joy of surrendering. Surrendering simply means letting go of the things holding you back. You can't shine if you don't surrender. This can be the hardest part for many moms.

I'm here to tell you that it's ok to let go. In fact it's required so that you can be the best you and shine. Take a look at everything else going on in your life. Everything that is on the to-do list and calendar that didn't make it into Shine or Manage is something to surrender. Let it go and repurpose that time to shine.

Take Action
Now that you know where you want to shine manage and surrender. Take a look at your schedule for the next 3 months. How much time are planning to spend on your shine? How much time is allocated to areas you should surrender? What needs to change?

Reallocate Your Time.
The things that you are managing are things that you have to do, make sure you are being as efficient as possible. Look to batch and automate these tasks where possible.
For the areas that you need to surrender make a plan. How will you eliminate these from your life? Will you just stop doing them, cancel meetings or appointments? Maybe you can delegate them or hire someone to take care of it? Focus on creating a plan to surrender, in order to gain more time to focus on shining in the areas you desire.
Now, take a look at how you dedicate more time to shine. Where can you now update your schedule to allow you to shine brighter? Maybe you can add in a class ( on-line or in person), a game night with the family or host a volunteer event. Be sure to work some more shine time into your calendar.
You are amazing mama and you deserve to shine bright. The only thing stopping you right now is you. It's time to surrender and shine.
Get the free worksheet below to help you get started.
If you are looking for more t tips for moms busy check out this life changing time management tip.
Don't forget to sign up for the Rose Gold Mine, my free resource library. You'll get free printable worksheets, workbooks, and checklists to help with goal setting, time management and self-care for busy moms.