Your days are a whirlwind, mama. I see you juggling work, family, and a million other things.
I see those endless to-do lists. I know they are a mile long. As you diligently attend to these tasks one by one, there's an essential component that's absent from your checklist:
Self-care.
If it makes the list at all, it is way at the bottom.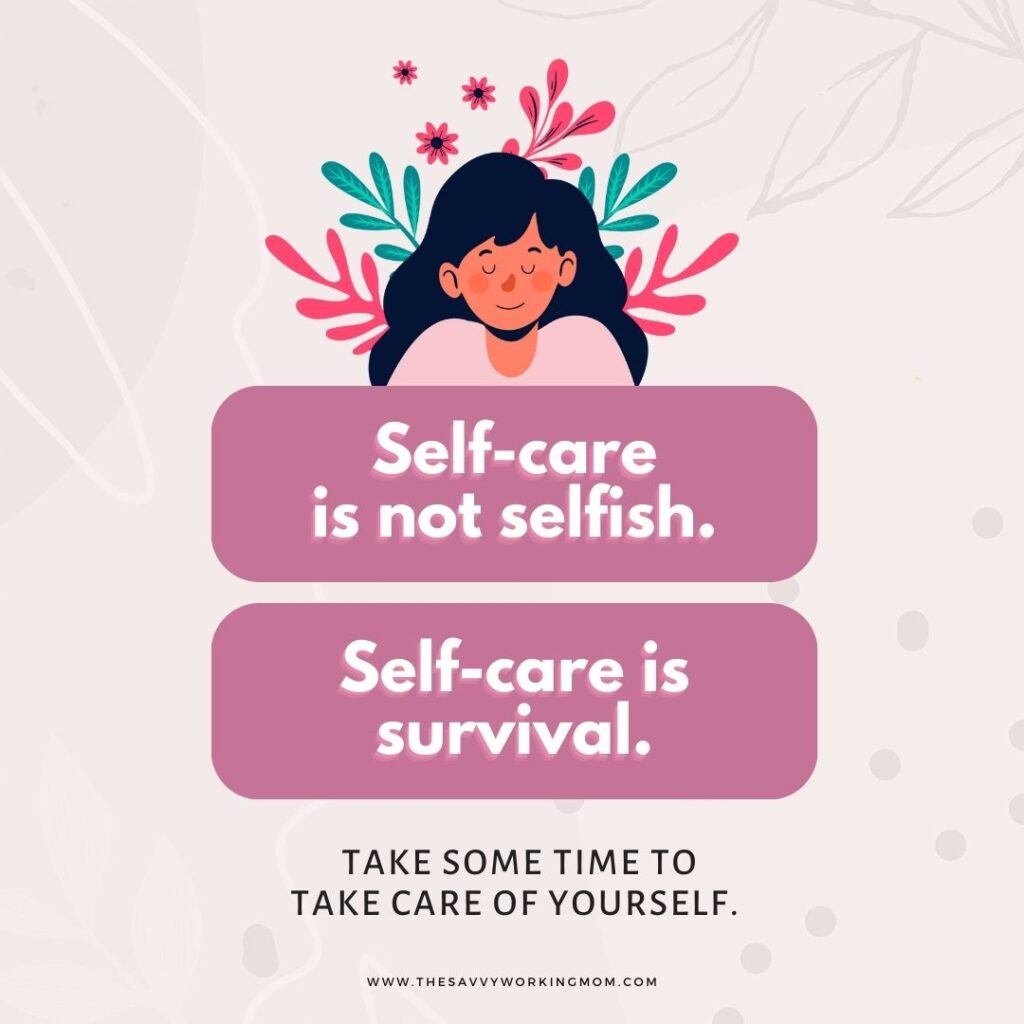 Self-care is not selfish. Self-care is survival. Take some time to take care of yourself.
Let's move it up to the top.
Why?
Because self-care isn't selfish. Selfish is survival.
You have to take some time to take care of yourself. Neglecting self-care may jeopardize not only your equilibrium but also your ability to support and nurture those around you.
And I don't want that for you. I can't stand by as you head towards burnout and exhaustion.
You deserve more than mere survival; you deserve to flourish.
You deserve to thrive.
So I'm going to give you a tool, one that you can effortlessly integrate into your life, whether you have a mere 30 seconds or the luxury of 30 minutes.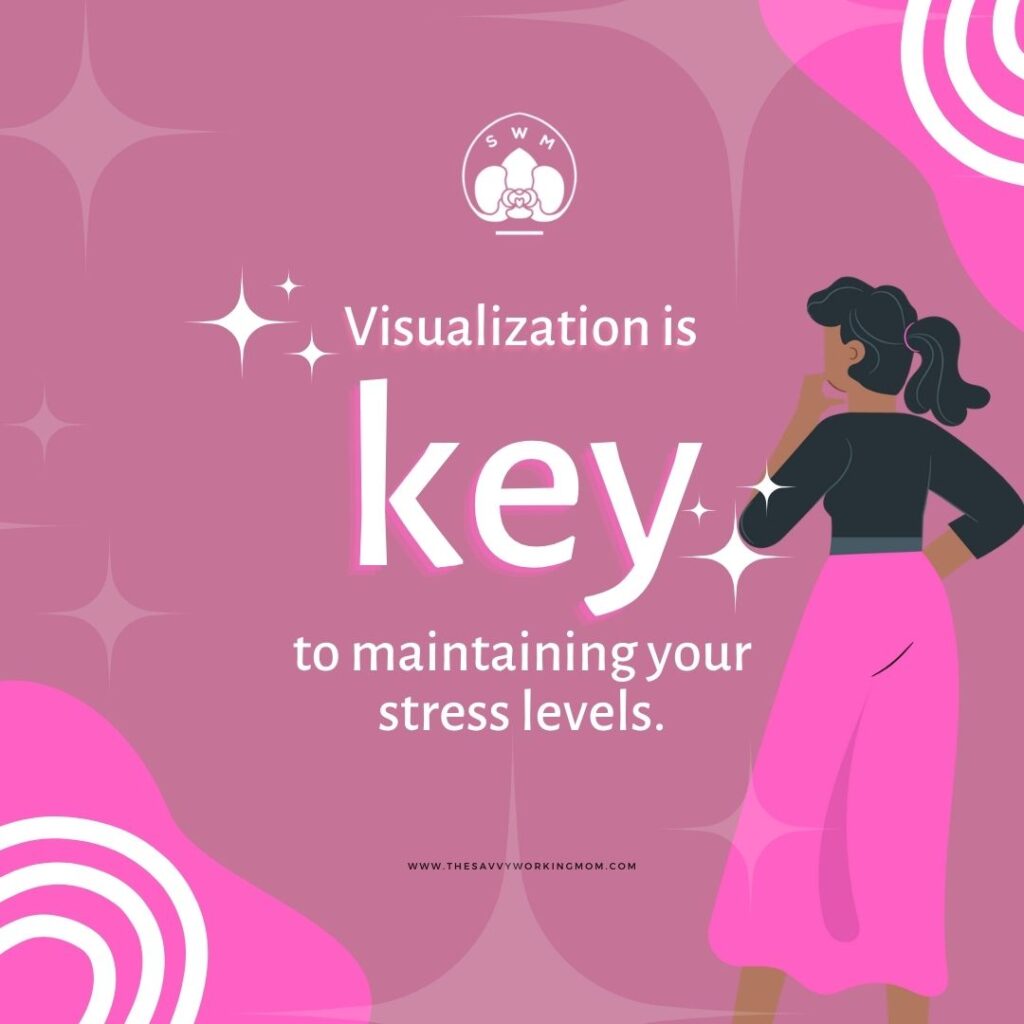 Visualization is key to maintaining your stress levels.
Visualization.
This will make all the difference in your day.
This is the key to maintaining your stress levels. It serves as your anchor when the world around you spins uncontrollably.
As you wait during school drop-off and pick-up or sports practice, you have this tool at your disposal.
During those precious moments while you're sitting in your car or on the bleachers, close your eyes for 30 seconds and picture yourself at the beach or by the lake.
Transport yourself and actually feel the sun on your face, the cocktail in your hand, the smell of the fresh breeze…
I feel better already just thinking about it!
And that's what I want for you.
Take action.
Go ahead and visualize. Put a reminder on your phone, so you can prioritize it and do it at least once a day.
You deserve to feel amazing. You deserve to thrive.
If you want to hear more from me, you can check out my podcast, The Savvy Working Mom, anywhere podcasts are available!