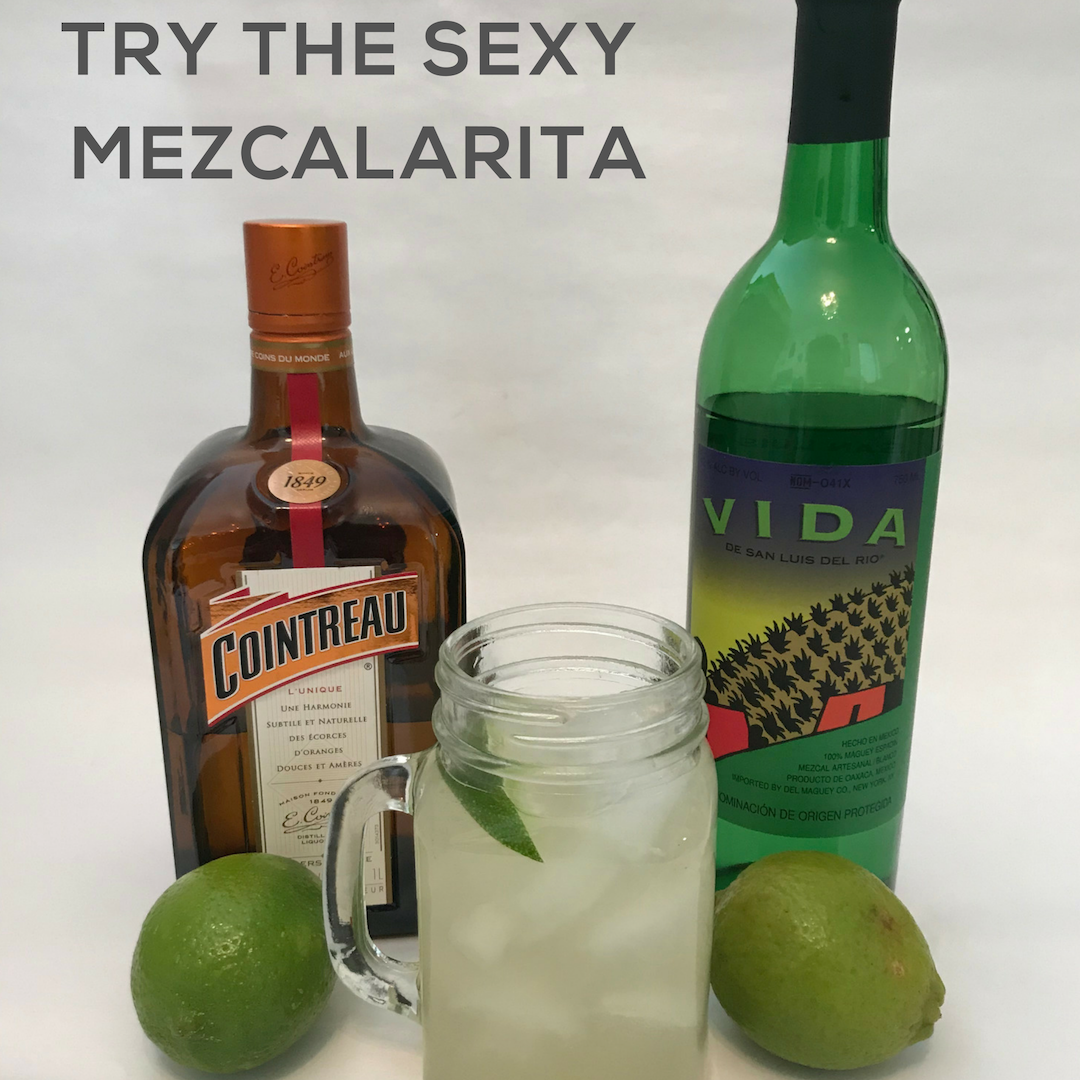 Mezcal is smoky, delicious and gives a sexy twist to the classic margarita. If you've been looking for a Mezcal cocktail recipe, the Mezcalarita is the one to start with. You can download the FREE recipe card below to help you remember how to make this delicious drink.
Ingredients
Mezcal 2oz

Fresh Lime Juice 2oz
Cointreau 2oz
Instructions
To make this mezcal cocktail recipe pour all ingredients into a shaker. Fill with ice. Shake 20-30 times. Strain into a glass with fresh ice.
The Mezcalarita is margarita's sexier cousin. If a margarita is the bubbly blond bouncing down the beach, the mezcalarita is the fraternal brunette twin, sitting in the shade peering over dark glasses, soaking up the sun while waiting for night to fall. If you're into mystery, intrigue and an overall unapologetic air, that's the one you really you want to hang out with. Use equal parts and don't skimp on the ingredients. Fresh lime juice and Cointreau (over triple sec) make all the difference in this smoky margarita, a Mezcal drink.
If you are looking for something lighter, why not try a Campari and Soda?
Like what you read ? Sign up below to get delicious easy to make cocktail recipes straight to your inbox every Thursday.