I once felt so disconnected from what makes me happy.
Do you ever feel stuck when it comes to doing something nice for yourself? Finding time for self-care is another issue, but what if you had the time and you don't know what to do with it?
I remember, once my husband spontaneously wanted to take our son out for a drive. And I thought, "Hey, this is an awesome time for me to do me."
So they left and I… ended up cleaning the house.
Can you imagine an opportunity – an hour or two just for me – and I cleaned the house? Maybe you can because maybe it's happened to you too.
Here's the thing, it's not that I wanted to clean or that I didn't want to do something for myself. I just was stuck because I couldn't think of the things that I wanted to do for myself.
I had lost connection with myself. I lost connection to the things that brought me joy. It's like I didn't know how to take care of myself.
I looked around and thought, "I'm not going to waste this hour." I was not tired enough to take a nap, so I started picking things up. The next thing I know, they were home and I was back to family and mom mode.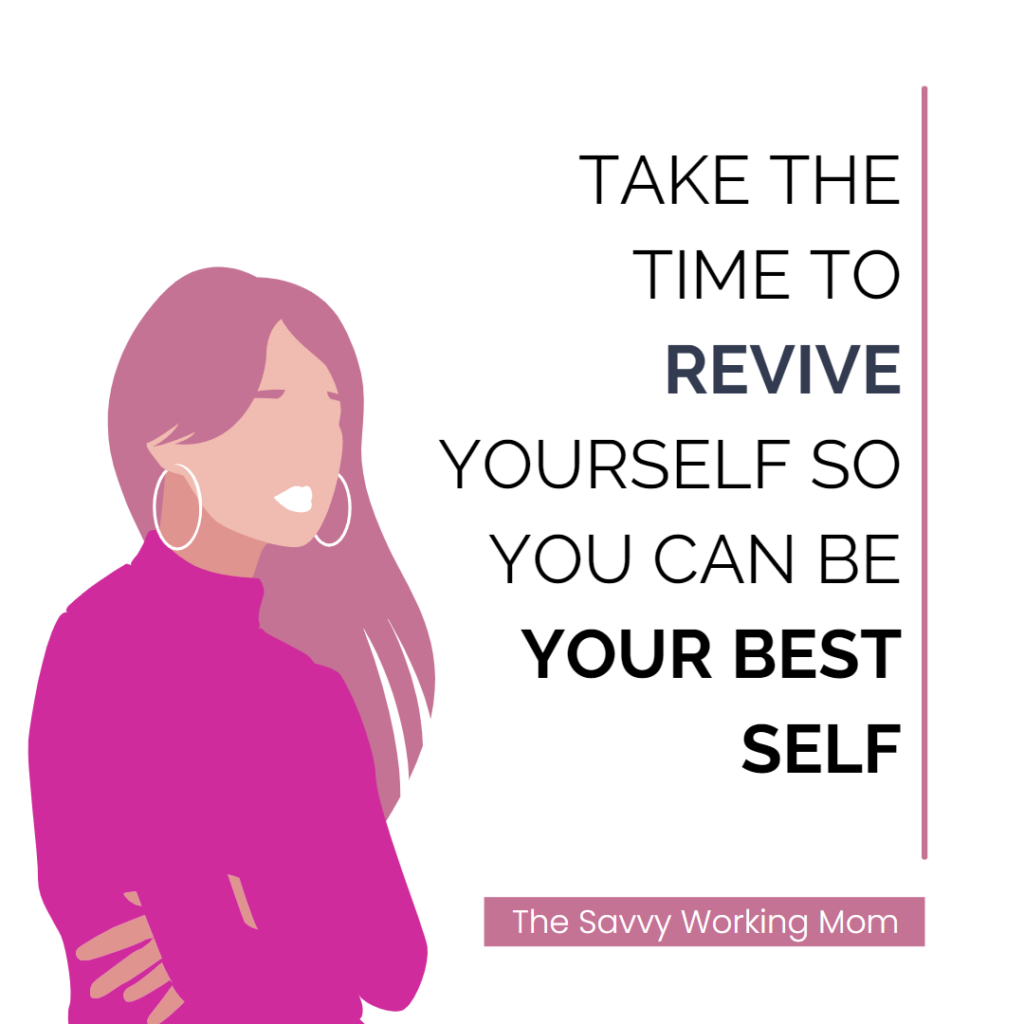 Take the time to revive yourself so you can be your best self.
I vowed that I would not let that happen again. The way that I can hold that truth is I created a list.
A list of 20 things that I love to do, that bring me joy. They are a mix of big and small, expensive and inexpensive, and quick and takes a long time.
Some of the things on my list are as simple as 'read a magazine article,' and as complex as 'have a spa day.' There are a ton of things in between too, like 'take a long shower,' 'stare at the wall,' 'text a friend,' 'write a thank you card,' 'sleep' of course, and 'light a candle and meditate.'
Whenever I have the opportunity to do something nice for myself, I whip out that list.
I don't need to think too hard, because there they all are. I don't waste time thinking about what it is that I like to do?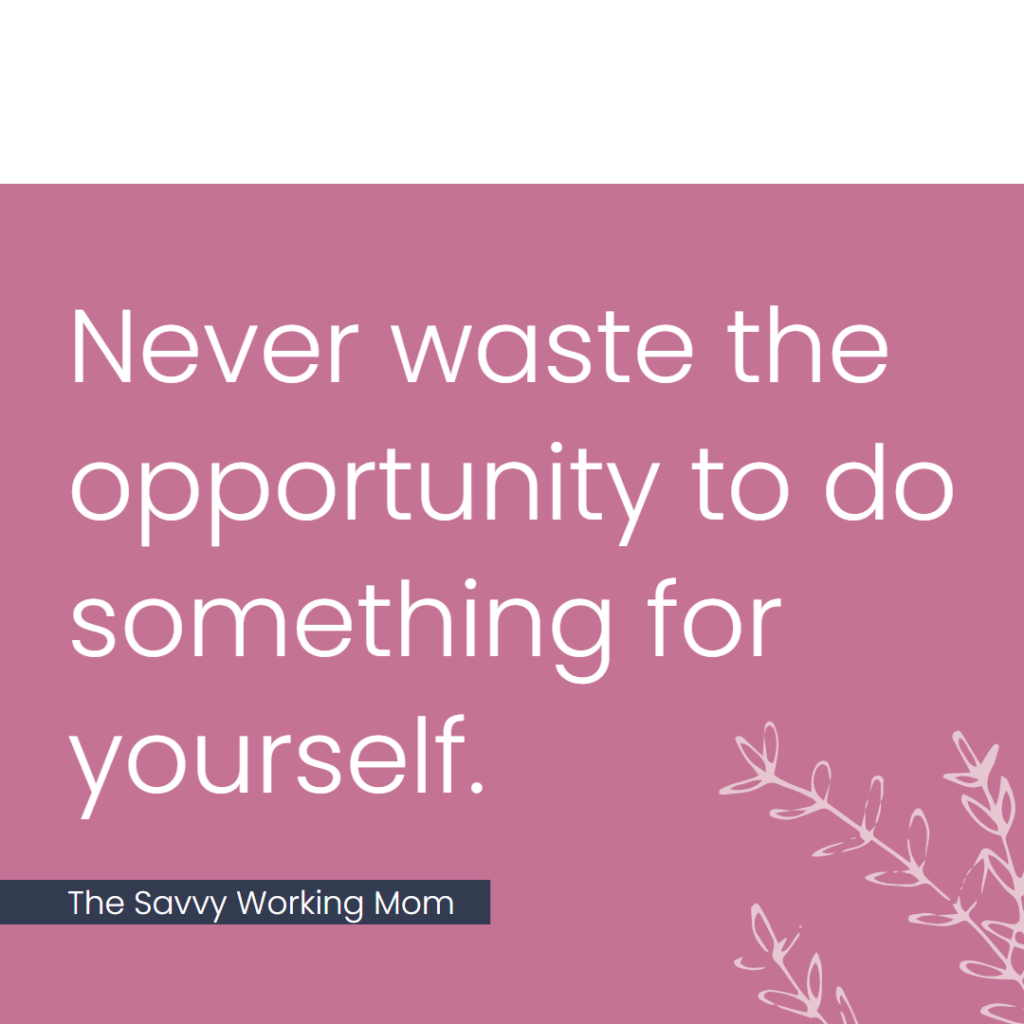 Never waste the opportunity to do something for yourself.
Take Action
So I challenge you to make the same list.
What are 20 things that you can do for yourself, big and small?
What are the things are on your list? Make sure that you have one. This list will help you find out how to maximize your free time.
If you're reading this without taking action, you're wasting your time reading my blogs. So write down the first things that come to your mind at this moment and keep those things readily available.
Put them in your phone, or write them down and put it in your wallet. Make sure that you have this list with you and that it is easily accessible at all times.
So that when you have the opportunity to do something for yourself, whether it's 60 seconds or a whole afternoon, you don't waste it cleaning as I did.
When you replenish yourself, when you take the time to revive yourself, you can be your best self. Your family is happier, your community improves and your place of work is more profitable. Everything gets better when you're at your best. This is the importance of taking care of yourself.
Self-care for moms is essential, so make sure to take time to write this list.
If you want to work more with me, check out my VIP days where we can spend a half or a whole day together going through how you can thrive both in and out of the office. Take action towards thriving here.