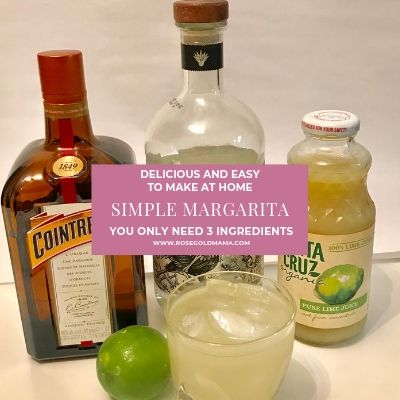 If there's one drink made for celebration, that's the classic margarita. It's a delicious crowd pleasing favorite. This is drink is easy to make and sure to please. This is the best margarita recipe ever and it's actually a simple margarita recipe. That's right, you just need 3 ingredients and ice. Tequila, Cointreau and lime juice. Check out the recipe and download the FREE recipe card below to help you remember how to make this delicious drink.
Simple Margarita Ingredients
White Tequila 2oz
Fresh Lime Juice 2oz
Cointreau 2oz
Simple Margarita Instructions
For the best margarita recipe ever you'll ever try simply pour all ingredients into a shaker. Fill with ice. Shake 20-30 times. Strain into a glass with fresh ice.
Mix Up The Best Margarita Ever
The simple margarita recipe drink is so straight forward, easy to make and delicious, it's hard to suggest changing perfection Having said that, following a few ways you can mix this up a bit.
Add a handful of your favorite frozen fruit and blend. Depending on the ripeness of the fruit, you may want to add a couple teaspoons of sugar. This will give a more frozen style margarita.
You can replace the Cointreau with Gran Marnier if you prefer.
If you want to use a store mixer replace the Cointreau and 1oz. of lime juice with the mixer so you'll use: 2oz. Tequila, .5oz. lime juice and 1.5oz. store bought mixer.
If you are looking for something lighter, why not try a Campari and Soda?
Like what you read ? Sign up below to get delicious easy to make cocktail recipes straight to your inbox every Thursday.