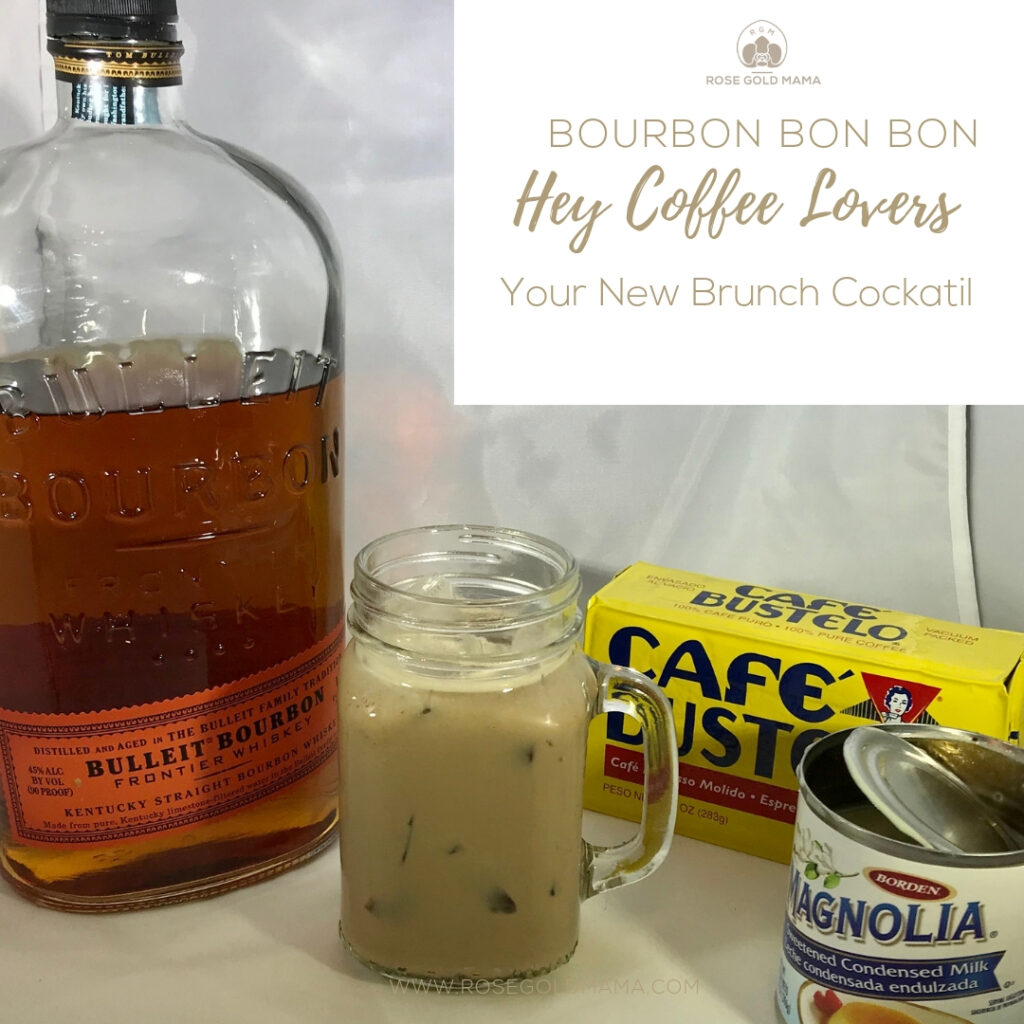 Bourbon Bon Bon Cocktail
If you like bourbon and you like coffee BOY do I have a treat for you. This sweet coffee cocktail laced with bourbon is sure to please you and your brunch guests.
Bourbon Bon Bon Ingredients:
2 oz Bourbon
4 oz Cold Coffee
1 TBS Condensed Milk
Ice
Instructions On How To Make This Coffee Cocktail, the Bourbon Bon Bon:
Pour all ingredients into a shaker. Fill with ice. Shake 20-30 times. Strain into a mason jar or coffee mug. Don't be afraid to use "yesterday's" coffee. If you don't finish what is the pot on Friday, just put it in the fridge for Saturday Bourbon Bon Bon.
Thoughts On This Coffee Bourbon Cocktail
As far as non-champagne based brunch cocktails go, this is one of the best. As far as coffee cocktails go this is one of the best. If you like the Hug-In-A-Mug feel of International Delight coffee creamer, this will be your new favorite coffee cocktail.
If you enjoy bourbon cocktails try an Old Fashioned. Just click here for the link