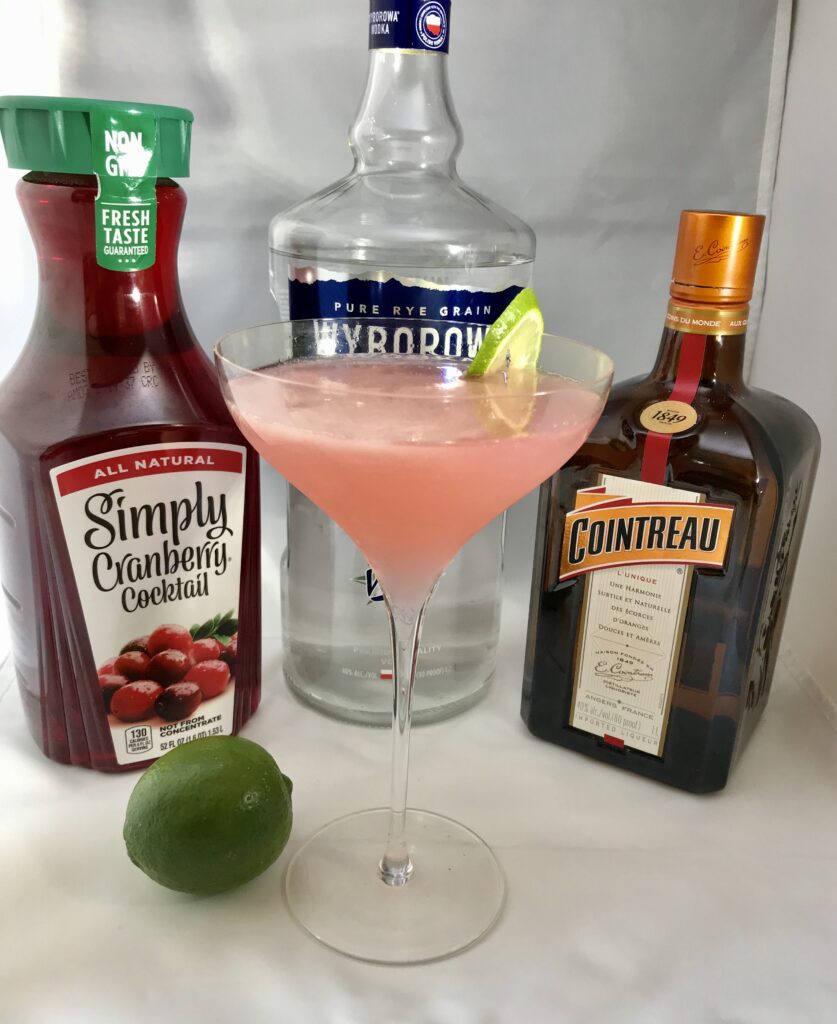 A Classic Cosmo
Once a baby's in bed and you're ready for an adult beverage, on a warm night, a classic Cosmopolitan martini will hit the spot. Despite its mystique this cocktail is easy to make. Read on for how to make a Cosmopolitan.
COSMOPOLITAN Ingredients:
2 oz vodka
1 oz Cointreau
3/4 oz cranberry juice cocktail
1/2 oz fresh lime juice
One 2-inch orange peel/twist
Ice
Instructions For How To Make a Cosmopolitan:
Pour all ingredients into a shaker. Fill with ice. Shake 20-30 times. Strain into a martini glass and garnish with the orange peel. There you have it, that's how to make a Cosmopolitan. on this cocktail
Thoughts On This Cocktail
I know what you are thinking "didn't this drink get played out with "Sex and the City". The answer is YES! But who am I to judge. It's still delicious and a classic for a reason. Let's be real if nothing else, those SATC ladies had style and so does this drink. Enjoy!
If you enjoy classic cocktails try an Old Fashioned. Just click here for the link