An Easy To Make At Home Lemon Bourbon Cocktail Recipe: The Gold Rush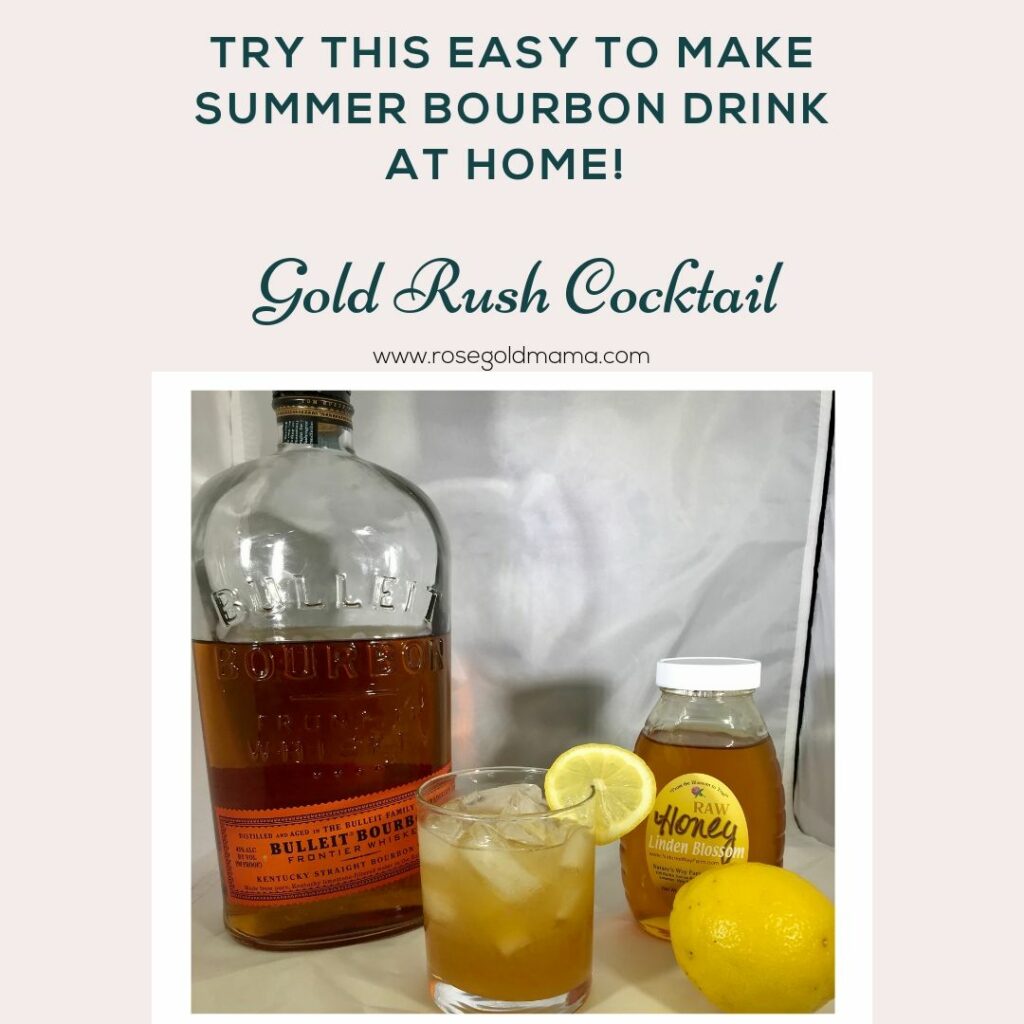 Lemon bourbon cocktails, yes! The Gold Rush cocktail is a citrusy sweet bourbon cocktail made for slow sipping on a warm summer night. The gold rush cocktail ingredients are super simple, you just need bourbon, honey and lemon juice. After the babe's are in bed, grab your monitor, make one of these and settle in for a relaxing evening on the porch, watching the world go by. If your'e a whiskey lover, you're sure to love this bourbon cocktail recipe. It might even become your summer drink of 2019. You can get the FREE printable recipe card for this summer drink below.
Gold Rush Ingredients:
2 oz Bourbon
3/4 oz Fresh Lemon Juice
1 TBS Honey
One 2-inch lemon peel/twist
Ice
Instructions On How To Make A Gold Rush :
Pour all ingredients into a shaker. Fill with ice. Shake 30-40 times. Strain into a rocks glass and garnish with the lemon peel. That's it, the gold rush cocktail is an awesome summer drink. It is just as easy to drink as it is to make so watch out. Get the FREE printable recipe card below to help you remember how to make this delicious honey, lemon, bourbon drink.
Thoughts On This Cocktail
The gold rush is one of my favorite Bourbon cocktail recipes. Seriously this one really makes mama happy. Honey, lemon, BOURBON, what's not to love. You can always add more or less honey depending on your own preference. Bulleit Bourbon is my favorite for this drink and I try to use local honey when possible. It's going to be my summer drink of 2019.
If you enjoy classic cocktails try an Old Fashioned. Just click here for the link