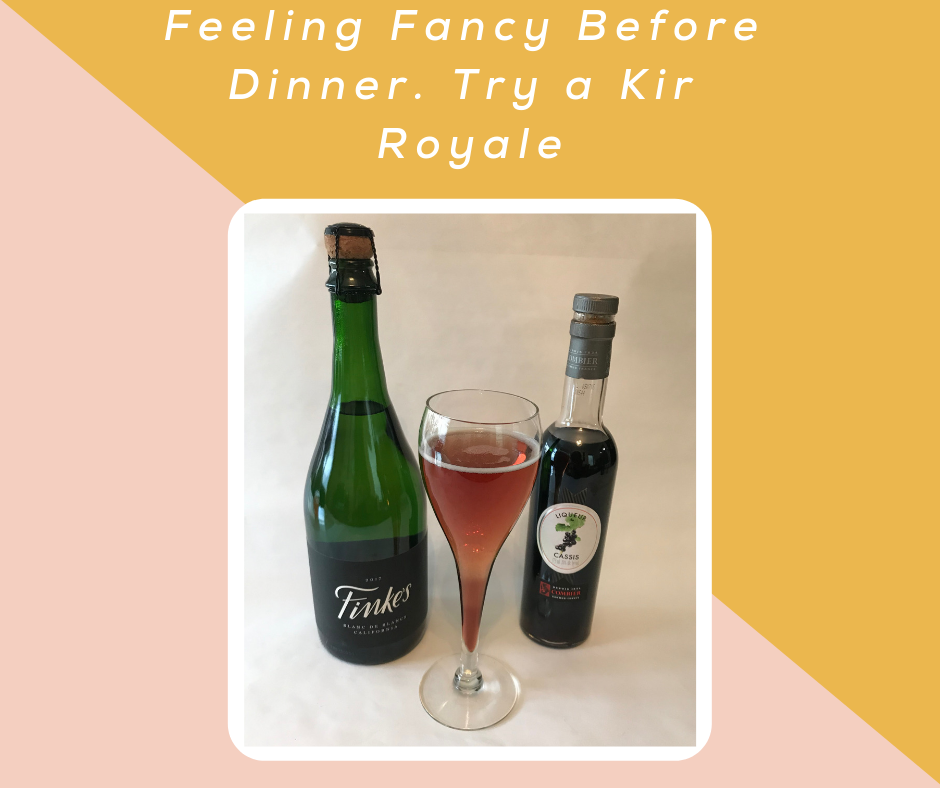 Ingredients
6 oz sparkling wine, chilled
1 oz Crème de Cassis
Instructions
Pour all ingredients into a champagne flute.
Ok, so I know this isn't really a mimosa, but it seems everyone is calling any 2 ingredient sparkling wine drink a mimosa. I bought in. I will not buy into to calling sparkling wine champagne but I will buy into this. A girl's got standards. Having said this. This is an wonderful pre-dinner drink to sip with friends (or alone) when you're feeling fancy.
A Kir Royale is really any "crème" mixed with champagne. Kir is the crème in the wine and the champagne makes it "Royale" At least that's how I understand it. Right or wrong, it's a delicious light sweet drink whose effervescence will tickle your tongue and transport you to an afternoon sitting at a Parisian café watching folks stroll on by.
Super simple, pour, sip, enjoy! One tip:
Use as much or as little crème de cassis as you like