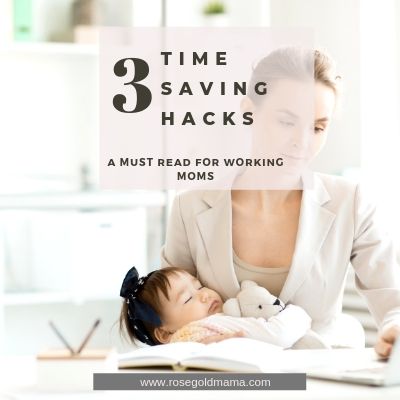 There is just not enough time in the day to do everything that you want to. With a demanding job, deadlines, kids' activities and the simple need to just eat and clean yourself it's almost impossible to complete your to do list. Let's not even mention finding time to relax each day. Here are three time saving hacks to help you as a busy mom find more hours in the day so that you can do the things you need to. To help you get started with these time savings tips, you can download the breakfast for dinner idea sheet below.
Breakfast for Dinner
Breakfast is your friend. Let me tell you a story about my old faithful friend,cereal. Cereal has been there for me since I was in pajamas watching Saturday morning cartoons. She was there for me when I was a poor college student and couldn't afford to eat much more than cereal. And, she is here for me as a mom. There's nothing wrong with having cereal for dinner once in a while. In fact, your kids will probably think it is the most amazing thing. Serving cereal for dinner, once in a while, doesn't make you a bad mom it makes you a cool fun mom.

There are great hot food options to have for dinner too. One of the joys of breakfast is that it is so quick to cook. One of the most amazing parts of breakfast for dinner is that it is unexpected and therefore invigorating and fun. Combining easy and fun is a win. Time saving hacks that are winning and fun, are my favorites.
Go ahead and try having breakfast for dinner. A few more options include peanut butter waffle sandwiches, omelettes, yogurt parfaits, pancakes, eggs with turkey bacon,and frittatas.

Use Audiobooks and Podcasts
Reading is not only enjoyable it is also educational and informative. And, as it turns out, happens to be one of those things that fall to the wayside when you were trying to hold down a job and also keep the household going. A great way to get your reading in is so that you can stay informed or simply have a moment of enjoyment, is to listen to your words.
Audiobooks have come a long way over the last few years. Listening to podcasts and books, makes the most of your commute and also keeps you informed and entertained.

For news, there are several great podcast options such as Wall Street Journal and NPR which can offer you less than 10 minute updates on specific topics of interest. There are also fun podcast such as the Daily Show which basically takes excerpts from the actual TV show and put it into audible form so that you can get your news along with a few laughs. I know I can always use some laughs after paying attention to the news to help keep my spirits up.

Almost any best seller is going to have an audio version. So you can plan to enjoy keeping up with your favorite authors while on the go. Listening to books may seem like a new and different thing and I completely get it if you prefer to actually sit and hold a book. If you have the time to sit and hold a book awesome. If you are able to sit down and read the paper that is amazing. If not, you can get some time back into your schedule using this time saving hack of listening while on the go to news or your favorite books.

Get the Groceries Delivered
I am one of the rare people who actually enjoy a trip to the grocery store. I could spend hours in Whole Foods looking at all the amazing produce. Checking out how they slice and dice food to offer you. Admiring all of the packaging. Tallying up all of the new products and reading their nutrition facts. Having said that, I just don't have the time to spend hours wandering through the grocery store. One of the most effective time management tips I have instituted since having my son is to get the groceries delivered. Grocery delivery is an amazing time saver. It also helps you to save and budget better. You are much less likely to throw those extra things into the cart when the cart is online. There are several services out there to help you get them delivered such as Amazon Prime, Instacart and Fresh Direct.

If in your area there are no services to deliver groceries take a look and see if it's possible to just do pick up. For example, Walmart offers curbside pick up. You can order everything through the app or website and then just drive up and have someone put it into your car. You never even have to get out of the car. This not only saves time it also saves money. It is a great time saving hack to find more time in your day for the things that you want to do.

Take Action
As a working mom, you can use more time. Here are three time saving hacks to help you get it. Choose the one that resonated most with you and try it today. If all three sounded good then implement them today. Take action right now. If you have breakfast for dinner I'm telling you your kids are going to love it. If you are able to listen to the news or a book that you love you are going to enjoy it. And if you get your groceries delivered you're going to not only find more time but save money. Those are all great outcomes.

Don't forget to the get the Breakfast for Dinner idea sheet below.
If you are looking for more time management tips for busy moms check out these three time management skills for moms.
Don't forget to sign up for the Rose Gold Mine, my free resource library. You'll get free printable worksheets, workbooks, and checklists to help with goal setting, time management and self-care for busy moms.