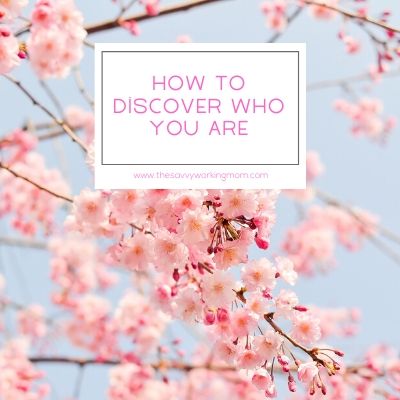 As a busy mother, so much of your life is dedicated to people and things outside of yourself. Your children, your marriage, your job all seem to come first, and you probably often find yourself on the back burner of your own life. When this happens, it's easy to feel like you are no longer connected to yourself and who you truly are.
Feeling disconnected from yourself can be scary and frustrating. Yeah, it's something that many women go through. The great news is that you never really lose who you are. Your true self is always there; it's just buried deep inside sometimes. When you feel like you need to reconnect with yourself or discover who you truly are, there a few actions you can take. Read on for tips on how to discover who you are.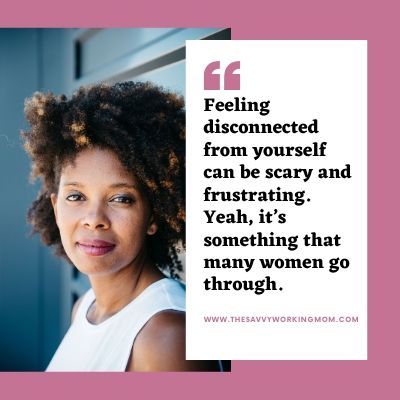 Tell me about yourself….
This is such a common question in society, yet it's one of the hardest for us to answer. Whether you're at a cocktail party or an interview, you most likely will be asked, "Tell me about yourself." It's such a funny thing. We often refer to everything outside of who we are when responding to this. When we reply, we say we're married, and this is what we do for work, this is where we live, and so on. Yet is that who you really are? I think we're more than just those demographics. Though it can be hard to articulate, it is my hope the following journal exercises will help.
Sterling is a fantastic way to get connected with yourself. Use her questions to begin a darling experience that helps you to connect more deeply with yourself. Answer them now and then answer them again three months from now. If you take the time every three months to respond to these questions, you will no longer have to wonder who you are.
What do you love?
Who do you love?
What brings you joy?
What do you want to leave the world with?
What's missing in your life?
What is abundant in your life?
What is your proudest moment? Why?
Actions
In addition to journaling, there are things we can physically do to help us get more connected with ourselves. Following is a list of ideas that you can do to develop a deeper connection with who you are.
Pick 3 Adjectives To Describe Yourself
When you walk out of the room, how would you like people to describe you? Choose three adjectives and write them down. Then take some time to think about what those adjectives mean in real life. Let's say one of the ones that you choose is vivacious. What does vivacious look like? How can you be more vivacious in life? Is it the clothes you wear? The words you use? The smile you bring into a room? Once you have this, practice it. Seriously, take five minutes and practice being the adjective that you want to be described as.
See how it feels. Is it a great feeling that you get from pretending to be vivacious? If so, then you know that is a part of who you are, if not go back to the drawing board, and choose another adjective that seems to suit you better.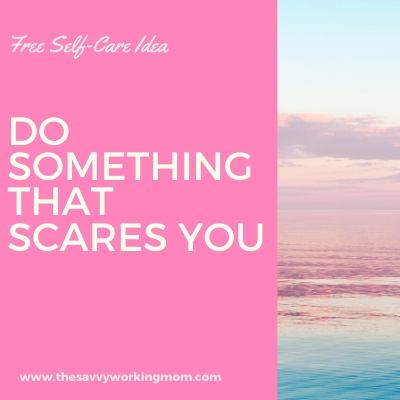 Try Something New
We learn so much about ourselves when we are in unfamiliar situations. It can be scary, but through that fear, you will grow more deeply connected to who you are. The great news is, to get this benefit, you don't have to do something scary you can just try something new. Pick an activity that you have never done before and give it a go. This can be as simple as walking around a new neighborhood or as complicated as trying skydiving for the first time. Either way, when you do something new, you're going to learn more about yourself.
Start A Conversation With A Stranger
Talk to a stranger. That is most likely something new for you to try, so you get to check that box, and through the conversation with a stranger, you'll learn something about yourself. It's easier if you know-how, so here are few ideas on how to strike up a conversation with a stranger. While you're sitting on a bus, at a restaurant, or waiting in line, simply compliment them on something. Make sure that it's an honest compliment, then from there, see where it goes. Another idea is to comment to the stranger about the situation that you're in. If you're sitting together on a bus, say, "Wow, this is a really great driver." or "I hope the traffic doesn't get too bad." If you're waiting in line at the grocery store say, "I can't believe it, they are having such a good sale on cereal." The small words invite conversation.
Do Something That Scares You
Wow, you had a little gasp when I recommended trying something that scares you. One of the best ways to get to know yourself is to do something that genuinely scares you. Going back to that skydiving example, now that could be something you want to try. When you do things that truly scare you to your core, you learn a lot about who you are. You also build confidence by doing something that scares you. Regularly try to put yourself in a scary situation.
Create A Bucket List
A bucket list can be a genuinely invigorating form of self-discovery. Take a moment to write down all the things in the world you would love to do. No holds barred. Don't limit yourself, just write and write and write all of the ideas that you have of things you would love to do. It doesn't matter how fantastical they are or how unlikely it might seem that you can do them; just write it down. As you write down all of the fantastic things that you would love to do in life, think about why you want to do them. This will help you become closer to yourself and more deeply discover who you are.
Eat Out, Alone
Have a nice dinner for yourself. Eating out alone puts most of us outside of our comfort zone, and this is precisely where you want to be as you learn about yourself. When you're eating out alone, you'll find that your thoughts are different than when you eat out with friends or family. Give this one a go, have a meal to yourself at a nice place, and see what comes out of it for you. Eating out alone is a challenging exercise for many, but it's well worth the reward. Not to mention an evening without the responsibility of cooking, cleaning, or taking care of the kids is a great way to relax.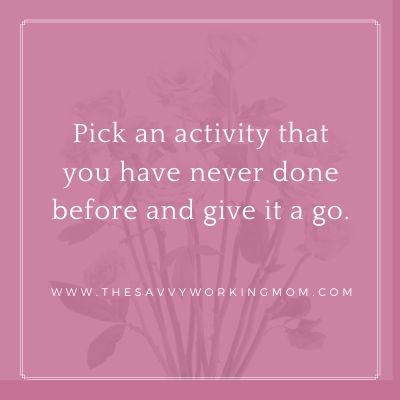 Take Action
You are an amazing person, and you need to take the time to get to know that. You deserve to take the time to know yourself. Now you have some ideas on how to do this. Journaling is something that you can start right at this moment. Answer one of those questions above before you move onto your next task. You can also download the worksheet below to remind you of all of these ideas that will help you discover who you truly are so that you can take action on them each day, week, and month.
For more self-care tips check out, How To Be A Confident Woman.
Don't forget to sign up for my free resource library. You'll get  free printable worksheets, workbooks, and checklists to help with goal setting, time management and self-care for busy moms.
Let's makeover your routine at How To Get Unstuck.