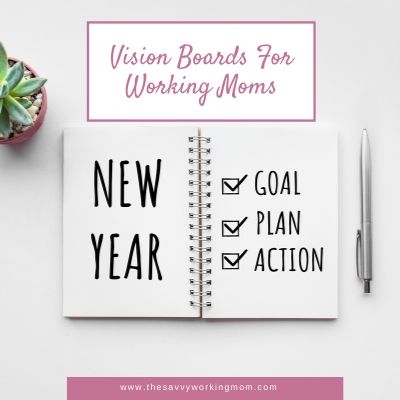 Sometimes it can be hard to visualize the life that we want, which can make it even more challenging to stay motivated and to work towards our goals. Vision boards are a great way to help. Having an image in front of you that represents all of the things you want in life is a great way to stay motivated.
Why You Might Want A Vision Board
Vision boards help you to stay on track when it comes to your goals. They are a great way to continually remind you what it is that you're working towards. Each time you look at it, you can know if you want it, it's just around the corner. Seeing images will help to invigorate you and as they remind you of your dream life.
Creating a vision board is also a great way to bond more deeply with your family. When you create vision boards together, you get to share your true desires and encourage each other to work towards the things that you want in life.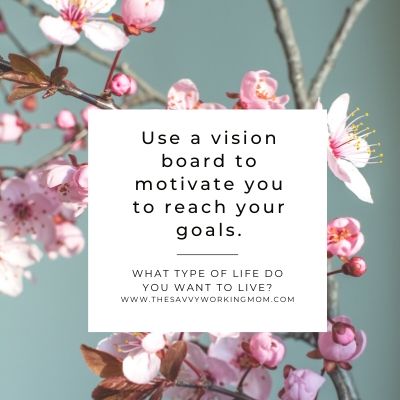 What Do You Do With a Vision Board
Use a vision board to motivate you to reach your goals. Fill your vision board with images of the people places things and experiences that you want in life. You should put that board in a place where you can see it often. This could be near your bedside or hanging on the fridge. If you create a family vision board, hang it in the kitchen or on the back of the front door so that everyone can see it regularly.

What To Put On a Vision Board
You can put anything that motivates you onto a vision board. Some specific ideas are pictures of people and experiences and places that you want in your life. You can also add quotes that inspire you.

Vision Board Categories
A great idea is to create several vision boards that represent the various areas of your life. This could help you to focus on improving specific parts of your life as needed. It can also save on space because to fit everything you want onto one board would most likely require a massive piece of paper. A few different categories you might want to consider for your vision boards are:

Your Career/Professional Life
Fill this board with everything you want for your career. It could be images that represent a friendly boss, opportunities for public speaking, a promotion, better benefits, an incredibly supportive work environment, or more. How much money do you want to make? Do you want to switch careers, and if so, to what? Whatever it is that you want for your career post images that represent it here.

Family
What are all the things that you want for your family? Do you want a deep relationship with your kids? Would you like to do activities together regularly? Do you want to travel together often? Do you want to cook together often? Whatever it is that you want for your family, place those images on this board.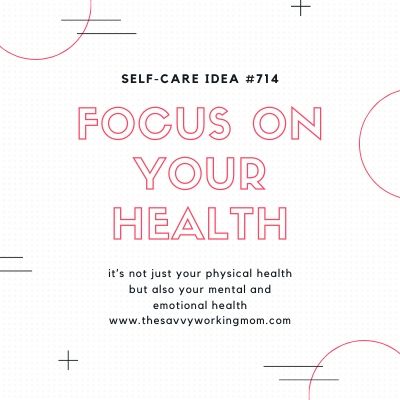 Health
Whatever the goals are that you have for your health, you can add to this board. Be sure to think about your health; it's not just your physical health but also your mental and emotional health. Post images that help you to meet those goals. If there are things that you want to do, like eat better or exercise more post images that inspire you to do so. If you want to laugh more often and find more joy in life, post images here that will help remind you to do that.
Vacation
Vacations in and of themselves are inspiring. That's why you might want a separate board simply to motivate you to get to your next vacation. Post images here of everything you love to do when you travel. It could be to have fun times with your family, a cabin in the woods, a margarita on the beach, or even your favorite museum in Paris. Capture whatever it is that you want to do on vacation. Whichever vacation inspires you to focus on your goals and work smarter, post that here.

Lifestyle
The lifestyle board is my favorite board. The lifestyle board is the one about how you want your life to be. What are the things that you want to have more of in your life? Post those images and inspirational quotes here. This could be anything from a fantastic home, an upgrade to your wardrobe, more time with family and friends, more time in nature, catch a vacation house in Paris, or a second language.

Making a Vision Board
Now that you've chosen the kind of vision boards that you want, it's time to make your board. This can be as simple or elaborate as you would like to make it. The following steps will help you create your vision board.

What Size?
First, you need to choose the size of the board that you want. Lots of people pick a big poster board that they can hang up on the wall. For me, that's not the best idea because we don't like a lot of clutter in the house, so I prefer to use an 8 1/2 x 11 piece of paper. It's up to you based on what works best for your life. If you want to go with 8 1/2 x 11, then a great idea is to get a sketchbook that you can dedicate simply to your vision boards.

Materials
Now you need to choose the materials that you want for your vision board. As I mentioned, a sketchbook with heavier weight paper is a great way to go. You can also simply use printer paper from your office. If you want to use a poster board, go for that. The type of paper that you use is not as important; what is important is that you are creating the vision board.
"Where will you source your images?" is the biggest question when it comes to materials. You can buy used magazines for very cheap and start there. You can also just go on the internet and google search for any image that you might like and print it out. Another great idea is to use family photos. If you have great memories captured and those inspire you because you want more of that kind of memory in your life, then use those. Also, you can plan to take photos with your smartphone as you go along in life and see things that inspire you. You can then print those photos out and paste them on your board.
You also need to make sure that you have scissors, tape, and glue.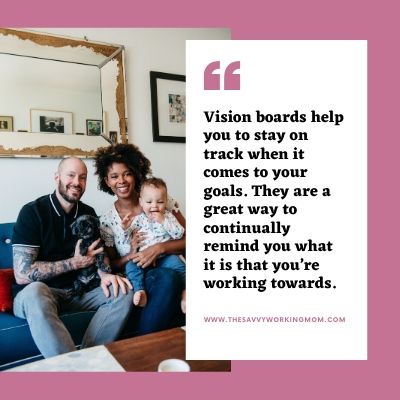 Where To Store It
Where you store your vision boards is very important to their usefulness. Once you create them, do not tuck it away in a drawer. You need to store your board in a place where you will regularly see it. If the vision board is for your family, put it on the back of your front door so that every day, as you come and go from the house, you can all be inspired. If the vision board is just for you, hang it in your office or tape it to the dash in your car. My favorite place for a vision board is on the nightstand. If it is on your nightstand, then each morning and every evening, you have the opportunity to be inspired as you wake and before you go to bed.

Take Action
If you want more in your life, a vision board can help you to get it. The coolest part is that it's a low time investment, once it is made, all you need to do is look at it! Now that you know the benefits of vision boards, the best types of vision boards for busy moms, how to create one, and where to store it, there is nothing to stop you from creating the life you want. Print out the below worksheets and get started today.
For more tips to help accomplish your goals check out, 5 Time Blocking Tips Working Moms Need.
Don't forget to sign up for my free resource library. You'll get  free printable worksheets, workbooks, and checklists to help with goal setting, time management and self-care for busy moms.

Are you willing to reserve 10 minutes each day for yourself? Get access to the 10 Minutes to Better Days video course at How To Get Unstuck.