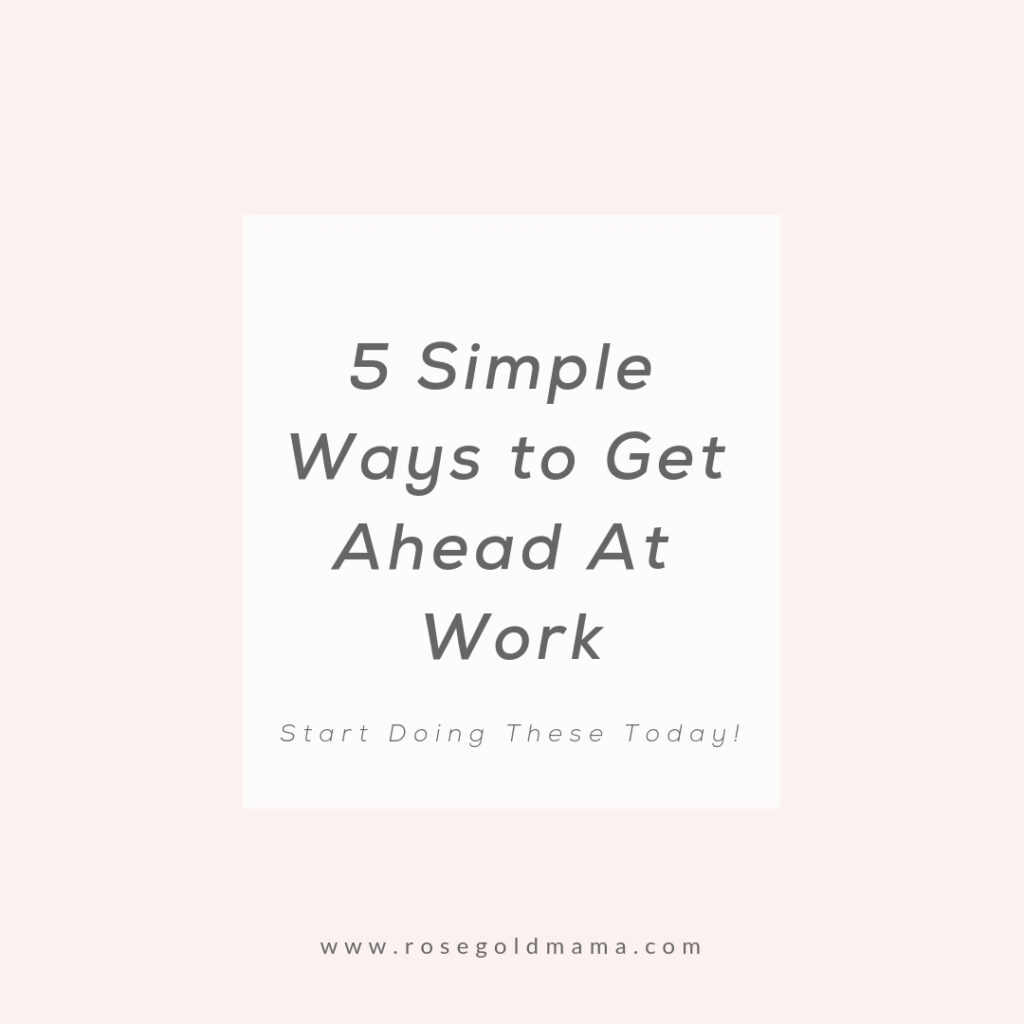 The 9-5 life isn't always an easy one, sure there are benefits and a steady paycheck but sometimes there is also a lot of frustration brought on by feeling out of control of your destiny. It can feel like no matter how hard you work, you'll never advance. If you hit that wall (or even before) try this career advice for women. The following 5 tips will help you get promoted at work. If you want to take action on these today, download the FREE printable Get Ahead Without Staying Late Work Book. The link is at the bottom of the page.
Speak Up
If you don't share how you are feeling about your career people will make assumptions. Their assumptions will probably be wrong. You need to let the right folks around the office know how you feel. The right folks are your direct manager, your manager's manager and any other person more senior than you who is influential. Now, don't go around complaining to them or you'll shoot yourself in the foot. Instead, let them know that you are eager for growth, that you love a challenge and that you want to learn more about the company through added responsibility. Using words like this, won't step on your bosses toe and will showcase you as ambitious and ready for the next role. Folks will get the hint that you are ready to get promoted.
Solve your boss's problems
Seriously, if you haven't asked yet. Ask your boss "what keeps you up at night"? Find out what is causing your boss stress, find a way to alleviate it, do that and be sure to say that you did it. What you can do to help might be indirect rather than direct and that ok's. If you can go out of your way, reach past your normal responsibilities and help your boss stress less, you will be on the road to great things.
Talk about our strengths
Yes, you need to toot your own horn. Don't be obnoxious, just be honest. One way to do this without feeling all weird inside is to offer your strengths in service. If you are great at strategizing, say so and offer to help colleague develop their plans. If you are great at organizing or project planning, offer that. In a meeting or in the hallway when someone is lamenting work they need to do, if it's in your wheel house simply say "oh, I'm great at vendor management, I really enjoy it, I can help you with that".
Stop apologizing
Just stop. Too often we are sorry for things that are out of our control. Don't apologize. Do show gratitude and keep it moving. Late to a meeting because the last one ran over? Say so "thanks for understanding I'm late, my last meeting ran over. Let's get started". Did you goof up in an email or confuse something "thanks for catching that mistake". To be sure, if you do something wrong, like really wrong, then do say sorry.
Take the subject matter experts to coffee.
There are many folks around your office who know more than you. If someone is actively working in an area you are interested in, take them to coffee and learn more, not only about their job, but also what's trending in that industry. If they are great at what they do, they are mostly likely keeping up with their career field outside of work. Take them to coffee and soak up all that knowledge. Because, the more you know, the better off you'll be. You can track who you meet with in the FREE printable workbook, link below.


Bonus: Be You
Seriously. YOU are what makes you great. Be yourself, authentically and you shine brighter. Know that you got the job because of who you are and by continuing to work on and develop yourself you'll be ready for the next role when it presents itself.
At the end of the day, at the office, it's not all in your control. Having said that, your actions are in your control. If you are choosing to stay at your job, for whatever reason, and aren't happy with where your career is going try the above 5 tips. These simple tips will help to get you get to know more folks at the office, ensure the right people know your needs and help you to manifest what it is you want out of your career. Stay focused on what you can control and develop yourself. You got this!